The fastest and safest Online Payment Gateway with a wide range of Payment Solution
Bank Transfer
Introduction
Bank transfer is the second popular solution in e-commerce transaction in Vietnam (after CoD). This solution is preferred by most sellers because they receive the money immediately. However, It's inconvenient to buyer because of managing too many bank accounts.
NganLuong.vn has developed the bank transfer solution for AUTOMATION to manage payment by bank transfer to Merchant. This solution has the only connection and many benefits:
Merchant just registers the e-wallet and integrates Ngan Luong payment gateway to accept the bank transfer payments of the popular banks.
Customers pay by bank transfer (at counter, ATM, Internet Banking) into the account of Ngan Luong, after that, customers send message.
Payment amount is credited to e-wallet of Merchant, and NganLuong reach API to Merchant application to transfer status of transaction.
---
Activity model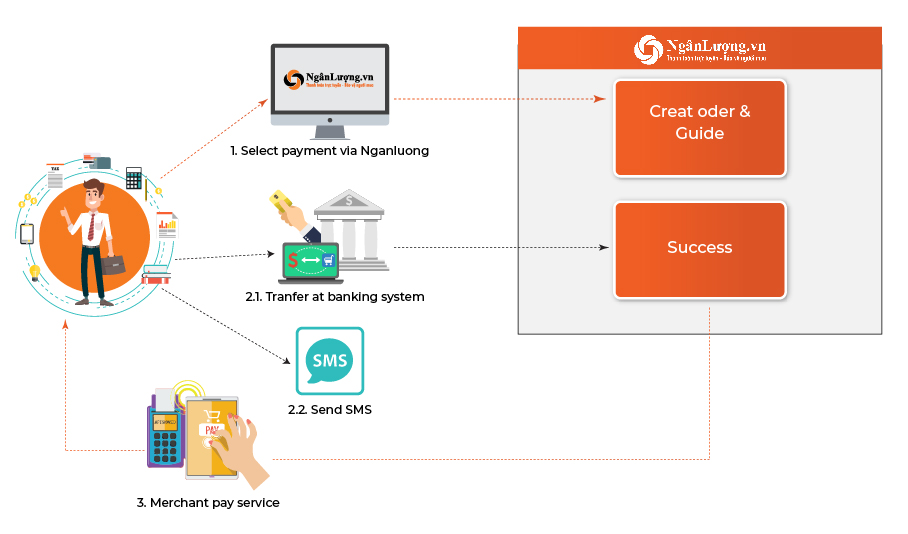 ---
Service Fee
---
Payment Support
---