The fastest and safest Online Payment Gateway with a wide range of Payment Solution
Cash at the counter
Introduction
Cash payment has been a common habit in Vietnam. Although 60% of the population (over the age of 15) has bank accounts and local ATM cards, Vietnamese people often withdraw cash from ATM cards to spend. 88% of the card has been used to withdraw money, according to the report of the Bank Card Association in 2017.
NganLuong.vn understands that clearly, we launched the first online payment solution connecting AUTOMATION with post-office systems, grocery stores, supermarkets ... with over 10,000 counters (and continue to expand) over the country. Customers can charge cash into their ATM accounts, after that they pay online shopping bill.
Merchant just registers the e-wallet and integrates NganLuong.vn payment getway to accept payments of counter systems.
Customers charge cash to pay with transaction code of NganLuong.vn at counters which linked NganLuong. Payment amount is available to Merchant's E-wallet, NganLuong.vn automatically calls API to Merchant application to change invoice status.
---
Activity model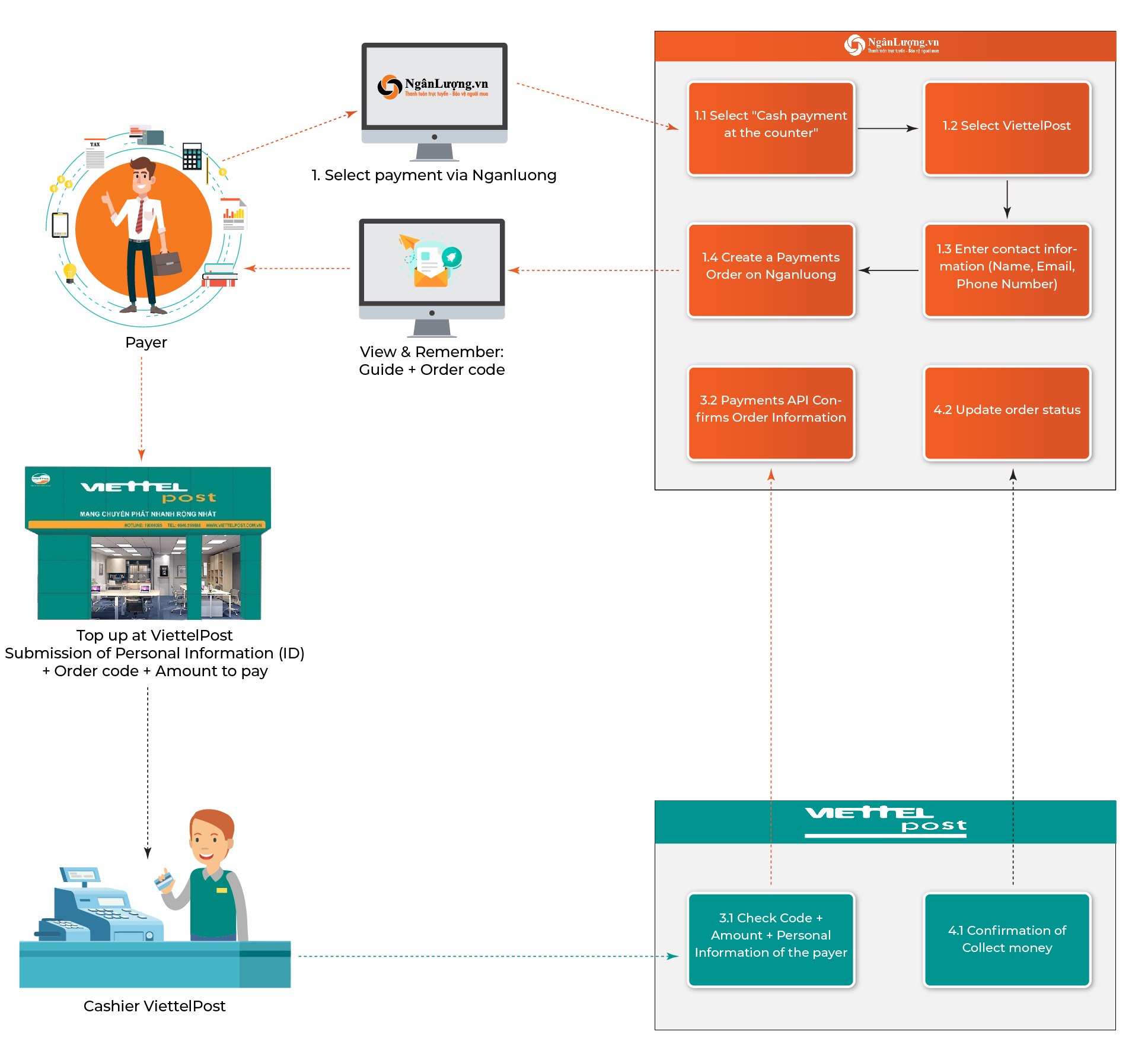 ---
Service Fee
---
Payment Support
---